SkyDance sessions are exquisite whole-body massage experiences for discerning gentlemen. Relax & receive in Sofia's experienced & intuitive hands. Nourish your heart, mind & mojo! Newcomers are invited to begin with the Lomi Love Massage. Returning guests can choose any session.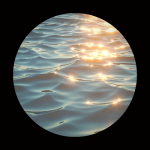 The perfect combination of deep, nurturing, Hawaiian massage & sensual Tantric touch. A fullbody experience of long, flowing strokes, including a Sacred Lingam massage with Tantric breathwork guidance to prolonged pleasure & expand the Kundalini energy through your energy body. The receiver will feel enveloped in a loving, oceanic flow & elevated by the spirit of Aloha! This Temple Ritual bodywork leaves one physically rejuvenated, soulfully uplifted, & emotionally with more peace & equanimity.
The LLM is conducted on a deluxe massage table.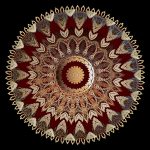 Tantric Tapestry Massage (TTM)
A weaving of light Swedish massage, sensual Tantric touch, tantalizing textures & graceful body-to-body slides. A divine Neo-Tantric treatment fit for a King. Honoring you from head-totoe, culminating in a Sacred Lingam massage, with Tantric breathwork guidance to explore prolonged pleasure & your Kundalini energy potential.
The TTM is conducted on a queen futon mattress.
Treatment Enhancements
20min Add Ons
As part of a 2hr session — available to returning guests only. Each enhancement has a unique intention, combos are not available.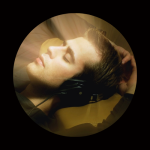 SkyTrance Hypnotherapy (+ SkyTrance)
Maximize your potential to drop in deep by adding a guided hypnotic meditation, visualization & breath awareness to your bodywork session. Let go of mind chatter & the inner critic of past negative sexual experiences. Increase your awareness of your Kundalini energy & body pleasure sensations. This session is especially beneficial for clients with performance anxiety & psychological PE & ED.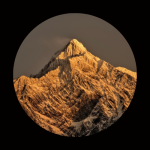 Deep Tissue Myofascial Release (+ MR)
Effective release of chronic physical tension with deep tissue compressions, mobilization & traction (sustained stretches). Also, the emotional memory of trauma, often called "bodyarmor" is stored in the protective fascial layer & can be released by this deep work. This session is conducted on a deluxe massage table. Let Sofia know of specific physical problem areas or issues you wish to work on during the consultation call.
Anal Rose Adventure (+ ARA)
Add an Anal Rose Adventure to your SkyDance full-body massage. Beginning with medium pressure manipulation into glutes, piriformis & gluteal crease, to release lower back & groin tension. Moving into a tender exploration of the Anal Rose (anus) & internal awakening of the male Sacred Spot (prostate gland).
In Tantra, we view the Lingam as the man's positive pole of sexuality & the Anal Rose as his negative pole, with the perineum as the bridge between the poles. As liberated sexual beings, we can explore & honor both poles. Although, due to social & religious conditioning, sometimes feelings of shame or guilt are associated with anal sexuality, somatically these can result in tension in the anus. Receiving a healing Anal Rose massage can help to release tension & enhance sensitivity. Let me initiate you into the pleasures of your prostate today!
PE & Sexual Issues Coaching (+ Coaching)
Sofia supports clients with Performance Anxiety, Premature Ejaculation & Erectile Dysfunction. There are psychological, behavioral & physical causes to sexual issues. Tantric bodywork & breathwork can help with psychological & behavioral issues, were there are no underlying medical conditions.
Do check out SkyDanceCam vlog to discover how Tantric massage can help with male sexual issues & gain insight of how your sexual conditioning may be affecting you. Please share about your issue in the initial email or the consultation call to discover the type of support offered & help Sofia tailor your bodywork session accordingly.
Please Note
Inform Sofia of any physical or emotional issues you wish to work on in the email correspondence Before your session. These session offerings are a guide. Sofia works as a creative & intuitive therapist, tuning into each client as a unique being. SkyDance sessions can bring about deep awakening, if you are ready to receive.